Upcoming show dates: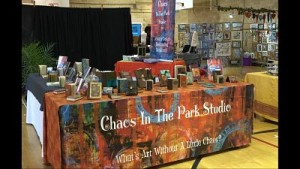 As you can imagine 2020 has been a rollercoaster ride for artists as most, if not all, venues and shows have been cancelled for the foreseeable future. Many of us are actively seeking alternative methods to reach our customers.  During this time of transition I encourage you to reach out to me directly with your inquires as to purchase and design.  I am very happy to work with you on a  commission basis or send you photos of pieces that are currently available in inventory.  
Please check back as I will be updating the website with photos of new pieces.  I also hope to open an Etsy shop in the foreseeable future with a link from the website. 
Virtual shows will also be posted as they become available. 
After all, what's art without a little (or a lot) of CHAOS!!!!!
Keep checking back for upcoming events!
Can't make one of my dates? Check out my Custom Design Page!