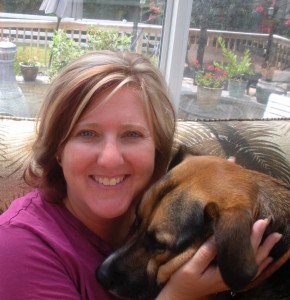 Chaos truly is an appropriate word to describe my studio. Music blaring, power tools buzzing, torches firing – this is my happy place. Just don't come up behind me without warning – limbs may be lost!
I have both formal and informal training in the fine arts as well as in metalsmithing and bookbinding. I have taught mixed media art to both adults and children for many years. At one point I was teaching 2-3 weekends a month. It felt as though I was spending most of my time preparing for classes and not creating anything new.
Having cut back substantially on my teaching schedule, I am now able to spend much more time in the studio. What a joy! I believe firmly that everyone has something to teach and everyone has something to learn. As an artist it is important to stretch yourself. I continue to take classes whenever I can. Learning new techniques and materials to add to my work keeps my creative spirit alive.
Ranger Industries Certified Instructor since 2007
Published: Somerset Home Vol. 2, 2007
Artists Registry – St. Marys County Arts Council
Member American Craft Council
Meet My Friends
Christine Cox – www.volcanoarts.com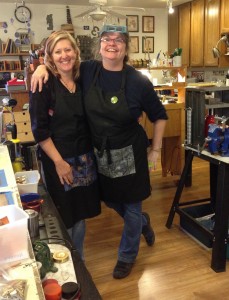 Jules Jernigan – www.julesjewelsjewelry.com
Terri Powell – www.artsci-designs.com
Amazing turned wood pens
Nora Humm – Distinguishing Marks – http://www.facebook.com/distinguishingmarks/
Unique Boutique of Southern Maryland – https://www.uniqueboutiquesomd.com